CD/DVD Manufacturing | Duplication | Shipping | Fulfillment

* You have the CD/DVD content, but need a service to produce and ship the CD/DVD for you in any quantity.
* You want a free and easy project management system that enables you to publish the CD/DVD yourself.
* You want help to set up your project if you need it.
* You don't want to pay for thousands of CD/DVDs up front.
* You may want to order small quantities (1 to 250 or more) to any address, at a low price (short run duplication).
* You may want a service to package and ship a single quantity item for each customer order (on demand fulfillment).
* You want high quality, quick turnaround time, and a low price.

Call us now at 612 810 4040.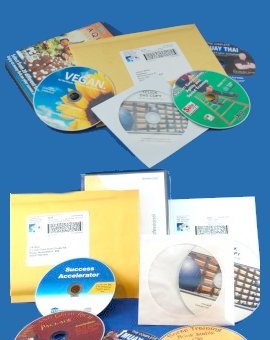 Wholesale Ordering
If you already have a shopping cart or use Paypal or eBay you can use the TrepStar order form to start out, and later, use spreadsheet ordering or fully automate the order process.
Read more
Retail Ordering
Add our optional Buy Now Buttons on your site. The order process is handled by the TrepStar purchase page/cart. TrepStar collects the money, deals with payment issues, manufactures, and ships your product for you.
Read more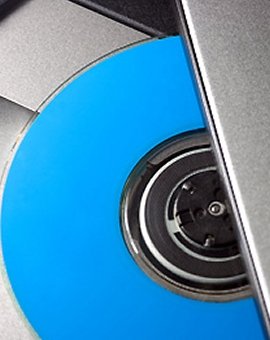 Flexible
Order one or any quantity direct to your individual customers or drop ship to retailers or Amazon. Don't replicate hundreds or thousands of units, warehouse them, ship them, or deal with any of the many issues related to manufacturing, shipping, returns, and support.
Sign Up
CD or DVD Manufacturing and Fulfillment On Demand Pricing. Only $1.30 per unit for our most economically packaged premium product (CD/DVD in sleeve).
For each order, we charge a base handling fee, and add postage. Example: $3.31 (total cost including shipping) for a single CD or DVD placed in a safety sleeve, packed in a lightweight mailer, and shipped to you, your retailer, or your individual customer. Shipping occurs within 1 or 2 days from time of order.
See Samples
|
See Pricing Page
|
Order Samples